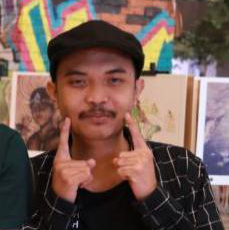 Hello everyone, my name is Roy, I born and live in Surabaya, Indonesia.
I do and living as a freelance Graphic Designer, and now I want to upgrade my skills, I learned Illustration stuff since March 2018 until now, everyday I learn more stuff, such an Anatomy, Focal Point, Material, Color, etc to make myself better, time by time.
My goal is I want to become Professional Concept Artist someday, and do living as it, go check my
Gallery
page to see what I do and how much I improved, thank you, have a great day!